What is Molarity in pharmaceuticals?
Molarity is moles of solute to the volume of solution in litre.

or

In chemistry, molarity (M) is a unit of concentration that measures the number of moles of a solute dissolved in a liter of solution. It is one of the most commonly used units of concentration in chemical calculations and laboratory work.
Here, the moles of solute refers to the amount of the substance being dissolved in the solution, and the volume of solution is expressed in liters.
For example, if you dissolve 0.5 moles of sodium chloride (NaCl) in 1 liter of water, the molarity of the resulting solution would be 0.5 M. This means that there are 0.5 moles of NaCl in every liter of the solution.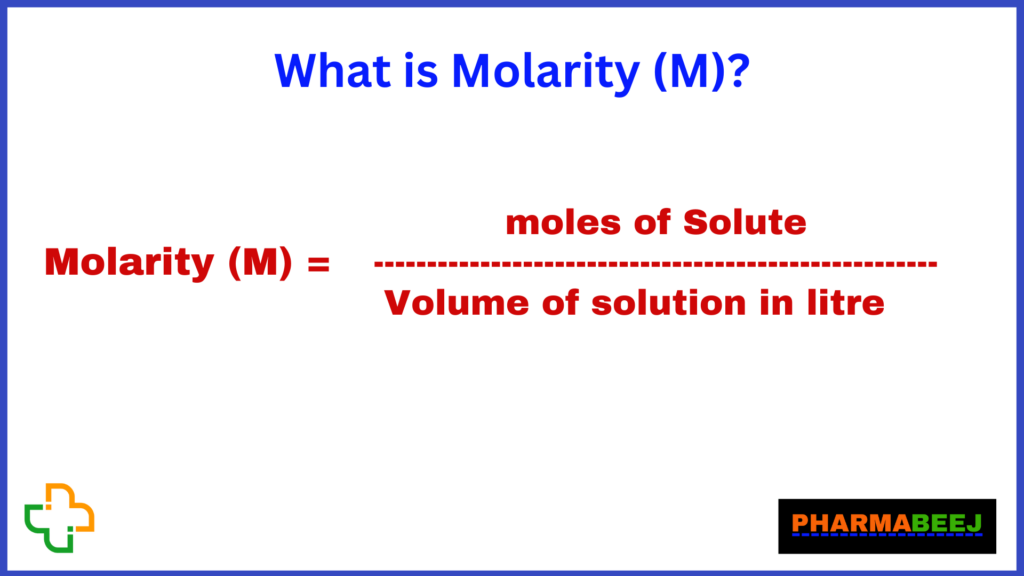 What is Molarity in pharmaceuticals
Also Read:
Refer YT Channels: Pharmabeejpro